Any Community Registrations will be available here
Always True Bible Study for Men, Women, and Couples
Offered on Sunday Evenings and Tuesday Mornings.
Choose your registration day below.
"Always True" God's Promises When Life Is Hard, deals with issues such as Fear, Doubt, Failure and More from a biblical perspective. Knowing God's promises provides the firm footing needed when life's road gets rocky.
This study is offered to Men, Women & Couples. Books are $15, (couples $30), you can register online between Aug 6 – Sept 3 to receive discount.
________________________________________________________________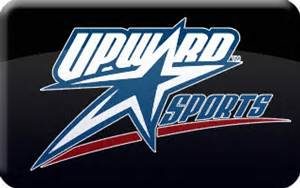 Upward Basketball and Cheerleading is a league where every child plays, every child learns, every child is a winner.
Boys and Girls grades K5 – 6th.
Cost $55 (after October 20 the cost will be $65),
optional purchase of shorts for basketball or mock turtleneck for cheerleading for an additional $15
Evaluation will be October 23, 24, 26 & 27
anytime between 6:00 p.m. – 8:00 p.m.
Practice will start after the Thanksgiving Holiday
Games will start January 6
Deadline for registration October 27